Nigerian film actress and fashion designer and a former BBNaija housemate, Iheme Faith Uloma better known as Ifu Ennada just took to her Instagram stories to share her opinion on men after she sparked controversies hours ago by posting a photo of herself topless and naked.
She allegedly said, and quote, "It's the fact that some people actually think I post bikini photos to attract men Guys, I don't even want to be with any man who wants to be with me because of my Body. I don't ever post anything for the sake of men, as a matter of fact, I am currently "HAPPILY SINGLE" and not ready to mingle with anyone cos all of una men get bomb for head."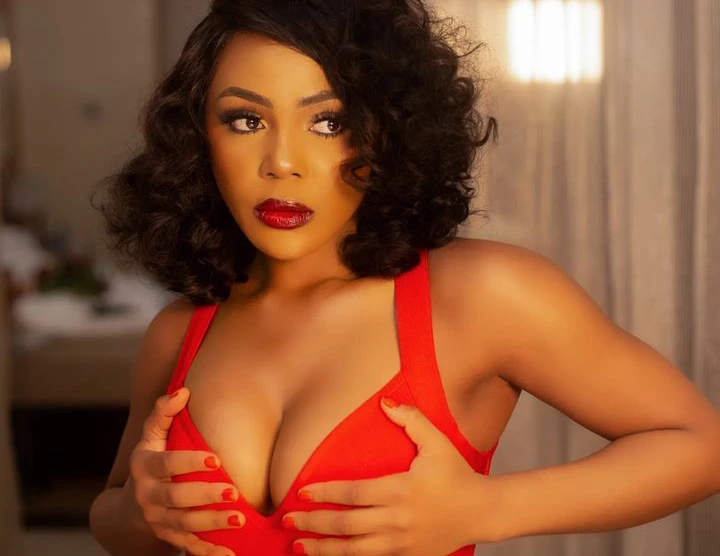 "I am on vacation, I'll post as the spirit leads, so pls stop tying my post to men because it's actually very insulting. There are ladies like me who actually have their own money and pay their bills without relying on any man. The world doesn't revolve around men please!"
Read the screenshots of her full post below.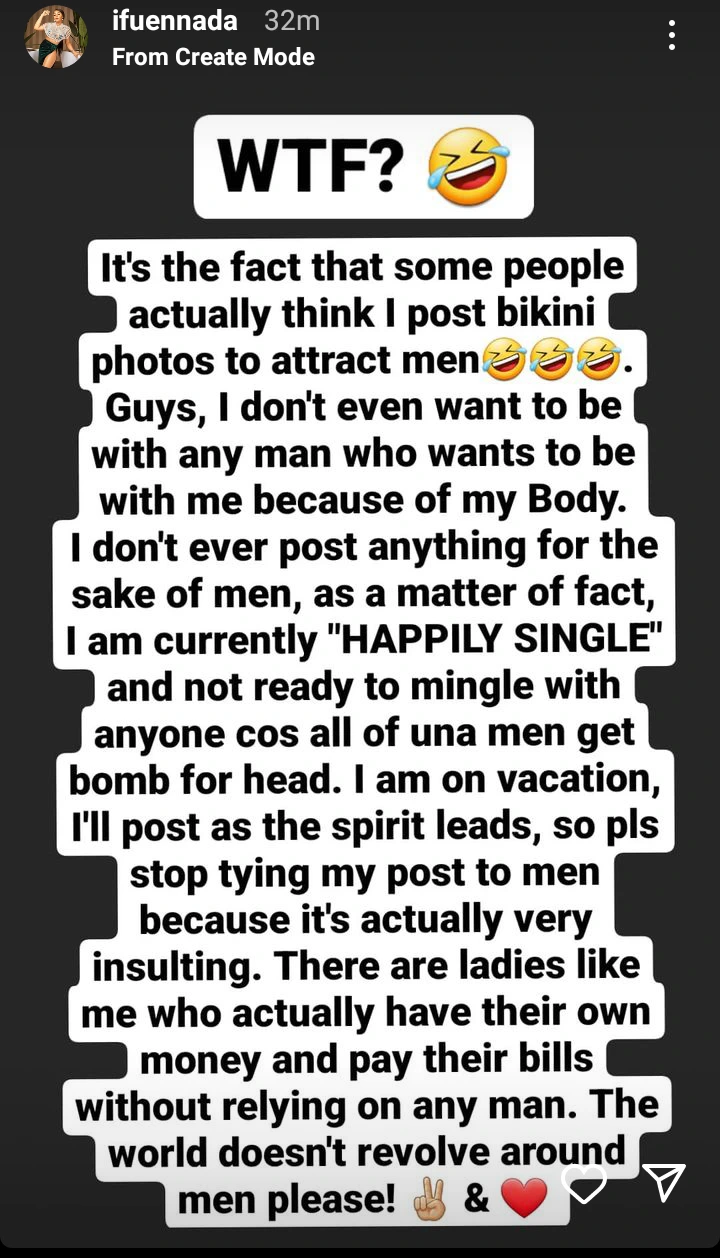 So what do you have to say about this article?